Thanksgiving Day Quotes: Express Your Gratitude with These Beautiful Words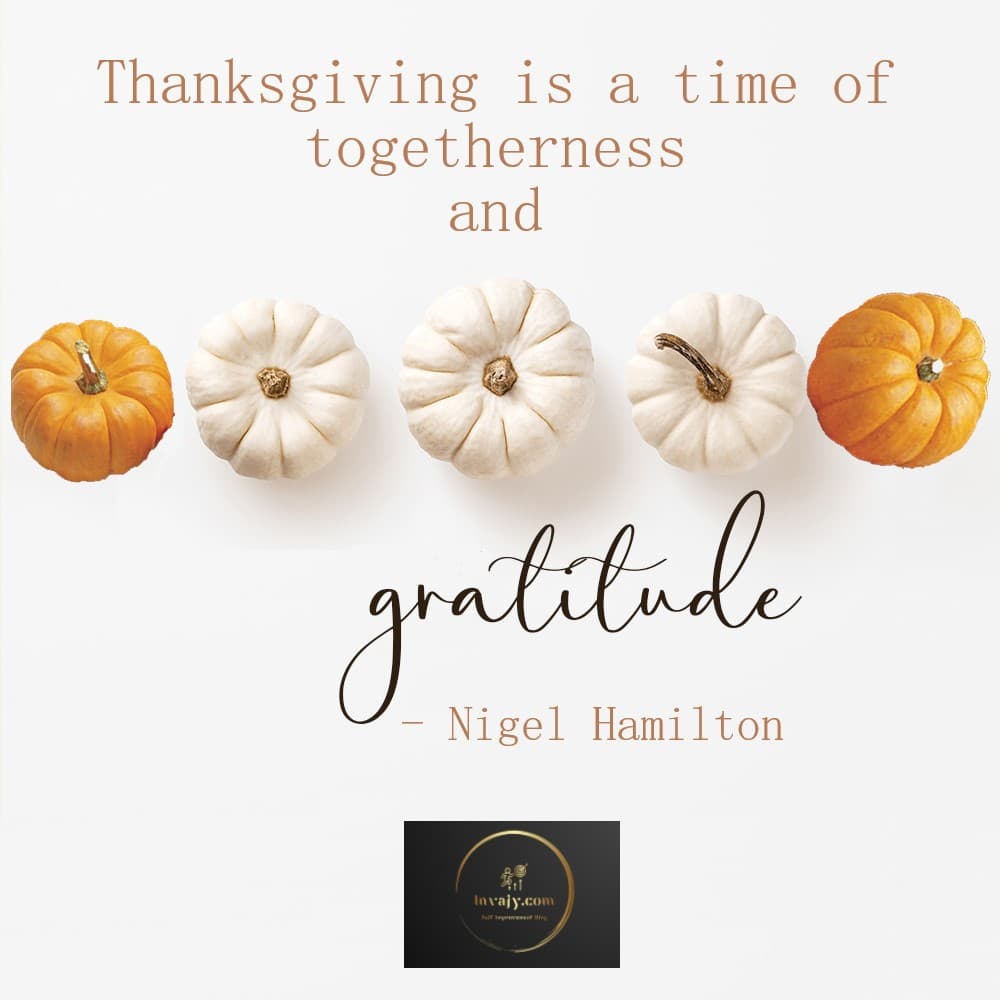 Eat, drink, and be thankful.
Gratitude turns what we have into enough.
Thanksgiving: a time to count blessings, not calories.
Happy Turkey Day, may the forks be with you!
Keep calm and gobble on.
Keep calm and cranberry on.
Feast mode: activated. Happy Thanksgiving!
To do list: eat, nap, give thanks, repeat.
I'm all about the stuffing!
I'm thankful for elastic waistbands.
Thanksgiving is plucking awesome!
Pumpkin pie doesn't count as a vegetable.
Thanksgiving – when the people who are the most thankful are the ones who didn?t have to cook.
Thanksgiving is the meal we aspire for other meals to resemble.
Feasting on my blessings this Thanksgiving.
Give thanks for the little things, moments, and people in your life.
Thankful, blessed, and mashed potato obsessed.
I?m thankful for every moment? and pie.
Leftovers are for quitters.
There?s always something for which to be thankful. Sometimes you just have to hunt for it.
Gooble till ya wobble.
Feast your eyes on this spread!
Life is gourd when you?re around the Thanksgiving table.
Gravy train to Freedomtown, next stop – Thanksgiving!
Eat pie, drink wine, and be thankful.
Gratitude can transform common days into Thanksgivings, turn routine jobs into joy, and change ordinary opportunities into blessings. ? William Arthur Ward.
Thanksgiving Day is a good day to recommit our energies to giving thanks and just giving. – Amy Grant.
Thanksgiving is a time of togetherness and gratitude. ? Nigel Hamilton.
Thanksgiving, after all, is a word of action. – W.J. Cameron.
Appreciation can change a day, even change a life. Your willingness to put it into words is all that is necessary. ? Margaret Cousins.
Be thankful for what you have; you'll end up having more. If you concentrate on what you don't have, you will never, ever have enough. – Oprah Winfrey.
Gratitude is not only the greatest of virtues, but the parent of all others. ? Cicero.
No one has ever become poor by giving. – Anne Frank.
When asked if my cup is half-full or half-empty my only response is that I am thankful I have a cup. – Sam Lefkowitz.
Not what we say about our blessings, but how we use them, is the true measure of our Thanksgiving. – W.T. Purkiser.
Acknowledge the cornucopia of love, joy and good health in your life this Thanksgiving. – Unknown.
Gratitude is the inward feeling of kindness received. Thankfulness is the natural impulse to express that feeling. Thanksgiving is the following of that impulse.? -Henry Van Dyke.
If a fellow isn't thankful for what he's got, he isn't likely to be thankful for what he's going to get. – Frank A. Clark.
Let's rise to the occasion of spreading smiles and serve kindness on Thanksgiving. – Unknown.
Thanksgiving is the quickest path to joy. – Jefferson Bethke.
Blessings from above, a table spread with love, that's what Thanksgiving is made of.
Give thanks for a little, and you will find a lot.
Bring the stuffing, the turkey's served; let gratitude be the voice heard.
When you want to realize the abundance you live in, count your blessings, not your coins.
Let the feast of Thanksgiving take away all our grievances.
May your Thanksgiving be filled with peace, love, and joy.
Be thankful for what you have, and you'll end up having more.
Turkey and stuffing, cranberries, too, what's on the table is not as important as who.
Attitude is gratitude; this is the law of Thanksgiving.
On this wonderful day, let us see the blessings we often ignore and give thanks for them.
Thanksgiving: The one day where diets go on holiday.
There?s always something for which to be thankful. May you enjoy all the simple pleasures this beautiful season has to offer.
Thankful and grateful, today and every day.
The more you practice the art of thankfulness, the more you have to be thankful for.
My heart is as full as my belly this Thanksgiving.
Thanksgiving is the language of heaven, and we had better start to practice it if we are not to be mere dumb aliens there.
On this day of Thanksgiving, may your home be filled with the aromas of love, laughter, and good food.
In this time of Thanksgiving, reflect on the love and happiness in your life and be grateful for the same.