Russell M Nelson Quotes: A Compilation of Wisdom and Inspiration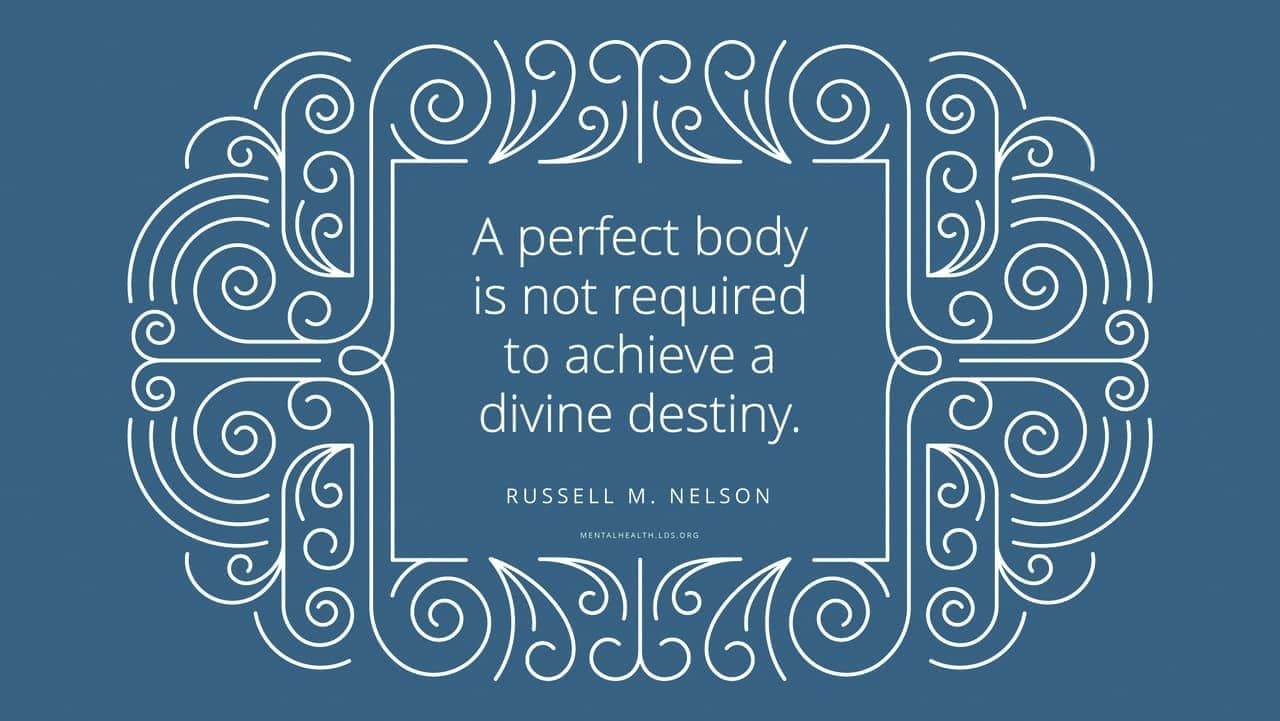 The joy we feel has little to do with the circumstances of our lives and everything to do with the focus of our lives. – Russell M. Nelson
The Book of Mormon is not just a book you dust off or read occasionally. It is the word of God. – Russell M. Nelson
Each of us is a son or daughter of God, and we have a unique purpose to fulfill. – Russell M. Nelson
God?s love is infinite and it will endure forever. – Russell M. Nelson
The Lord loves effort because effort brings rewards that can?t be gained in any other way. – Russell M. Nelson
We can feel joy even while having a bad day, a bad week, or even a bad year! – Russell M. Nelson
Challenges are a part of life. Overcoming them makes you stronger. – Russell M. Nelson
True joy comes from focusing on the Savior, Jesus Christ, and from working with diligence to become like him. – Russell M. Nelson
The Lord has more in mind for you than you have in mind for yourself! – Russell M. Nelson
Your focus determines your reality. Concentrate on where you want to be, not where you used to be. – Russell M. Nelson
We choose whether to invite light or darkness into our lives. – Russell M. Nelson
The Lord compensates the faithful for every loss. – Russell M. Nelson
A commitment to the Lord allows the spiritually hungry to partake of the bread of life. – Russell M. Nelson
Becoming like the Savior is not an event but a process. – Russell M. Nelson
When we understand our purpose and become converted to the Lord, we will want to change ourselves. – Russell M. Nelson
We cannot merely ask the Lord for success and then expect it to come to us without any effort on our part. – Russell M. Nelson
True and lasting happiness can be found only by making Jesus Christ and His teachings the center of our lives. – Russell M. Nelson
In God?s eternal perspective, adversity is essential to exaltation. – Russell M. Nelson
The greater the storm, the brighter your rainbow. – Russell M. Nelson
God does not look on the outward appearance. I believe that He doesn?t see us in the way that we see ourselves. – Russell M. Nelson
When hearts are heavy, they need an uplift, something encouraging to grasp.
There are many things in life that are good. But being good is not enough. Being good won?t get us back to His presence. What is necessary is to become better?actually, to become our very best?until we are eventually made perfect through Jesus Christ.
There is a way to know what the Lord intends for us, individually and collectively. The key to that knowledge is a determination to live His holy laws.
The joy we feel has little to do with the circumstances of our lives and everything to do with the focus of our lives.
Endings are not our destiny. The more we learn about the gospel of Jesus Christ, the more we realize that endings here in mortality are not endings at all.
The Lord loves effort, because effort brings rewards that can?t come without it.
Faith is the antidote for fear. Faith in the Lord Jesus Christ is the assurance that there is light at the end of the tunnel.
What would your life be like without the Book of Mormon? I promise you that if you will prayerfully read the Book of Mormon, regardless of how many times you previously read it, there will come into your hearts ? an added measure of the Spirit of the Lord. There will come a strengthened resolution to walk in obedience to his commandments, and there will come a stronger testimony of the living reality of the Son of God.
God has something unimaginable in mind for us. It is beyond our capacity to comprehend. But it will be so glorious, incredible, and wonderful, that when we see it, we will understand why it was worth the trials and sacrifices we faced during our journey here.
Your ability to choose the direction of your life allows you to reshape your destiny.
The holy scriptures are nothing less than a divine map revealed from heaven. It is the pathway, marked by God, that leads back to our Heavenly home.
When the focus of our lives is on God's plan of salvation, or … the doctrine of Christ, and Jesus Christ and His gospel, we can feel joy regardless of what is happening or not happening in our lives.
The truths of the old law, such as those given to Moses for the blessing of the children of Israel, are stepping stones to higher law?the restoration of the fullness of the gospel of Jesus Christ.
The details of life that demand your attention are countless. They often seem to multiply, requiring more time than you have and causing stress. The best way to keep from becoming overwhelmed is to keep the Lord in your thoughts.
While we may not be perfect, we strive to be better and to help others to do the same. This is the purpose of our mortal journey. Those who choose not to participate can?t feel the joy that comes from striving and overcoming.
Patience and perspective. Do not allow yourself to be hurried or harried.
We know that true joy comes only from giving service to others, not from getting what we want.
God is a loving Heavenly Father who wants His children to have the opportunity to come home to Him. He has provided that path for us.
Remember joy is not confined to this life, but it is also the very essence of the next.
Our faith is centered in God our Father and in His Son, Jesus Christ, our Savior and Redeemer. It is bolstered by our knowledge that the fulness of the gospel has been restored to the earth, that the Book of Mormon is the word of God, and that prophets and apostles today hold the keys of the priesthood.
Every day of our lives we are given opportunities to show love and kindness to those around us.
Without faith, the future is indeed frightening. With faith, the future is an adventure.
Heartfelt, prayerful study of the Book of Mormon is our doorway to spiritual growth.
Salvation and exaltation are the ultimate rewards for our pains in learning.
God's miracles are not necessarily always mysterious, incomprehensible things. The greatest miracle happens in us as we come to know in our hearts that God is our personal, loving, Heavenly Father.
Our real strength lies in our capacity to change.
We have a divine mandate to go to every nation, kindred, tongue, and people.
Faith is the antidote for fear. Research is the answer to a question. Love is the source of help.
Miracles, big or small, are all around us. They are not limited by time, space, or physical constraints.
The Lord will always prepare a way for us to escape from the trials we will be given.
Let your faith show you the way forward. Trust that the Lord has a plan for you.
God's love is so great that He sent His Only Begotten Son, Jesus Christ, to redeem mankind from their sins.
The more we know about God's laws and nature, the more effective we become in listening and applying His guidance in our lives.
The future is as bright as your faith in Almighty God.