Nikita Gill Quotes: Dive into the Depth of Her Profound Wisdom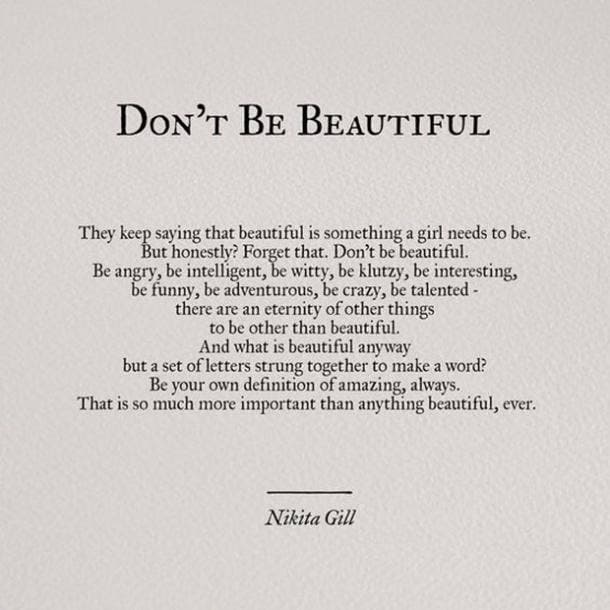 Love yourself with the same intensity and unrestrained vigor that you love others.
Be your own kind of beautiful. Everyone else is already taken.
Your heart only gets stronger when it breaks.
Our scars are just reminders of the battles we've survived.
Storms make trees take deeper roots. Don't be afraid of our storms.
Some people are artists, some are art, and some are both.
Never feel guilty for believing in the magic within you.
Talented is the one who brings the best out of others.
Self-love is the source of all other loves.
It is the journey that shapes us. Our callused feet, our backs strong from carrying the weight of the world, our eyes wide with destinies yet to come.
Do not tame the wolf inside you just because you've met someone who doesn't have the courage to handle it.
The stars are within you, fight for them.
She wears strength and darkness equally well, she is half goddess and half hell.
The days of feeling lost would slowly fade, and the sparks inside her heart made her realize, she is a thunderstorm dressed up as a girl.
A girl was not made to be tamed. She is an ocean full of wild.
Your heart is the size of an ocean. Go find yourself in its hidden depths.
People aren't born sad; we make them that way.
This is where you will win the battle – in the playhouse of your mind.
You do not just wake up and become the butterfly – growth is a process.
Some people are artists. Some, themselves, are art.
From these ashes, I rise again and again.
I hope you summon your courage and you invite your demons to tea, and you learn to listen to all their stories.
The women who rise to power, the ones who make history, are the ones who stay on fire.
I hope your dreams take you to the corners of your smiles, to the highest of your hopes, to the windows of your opportunities, and to the most special places your heart has ever known.
She wore a thousand faces all to hide her own.
Some people are born with tornadoes in their lives, but constellations in their eyes.
Their hands were calloused, but they were soft with each other.
If all girls were taught how to love each other fiercely instead of how to compete with each other and hate their own bodies, what a different and beautiful world we would live in.
Never apologize for burning too brightly or collapsing into yourself every night. That is how galaxies are made.
Remember: you owe no one your forgiveness. But especially not those who never sought it.
Love a waste of fleeting peace; it?s a bright specter filled with fear and torment.
And to think that you spent your entire life believing that the love of other people would rescue you.
Your heart will be broken. It will take time to heal it; it never fully will. The scars will remain, and you will acquire many of them over time.
Just because you have been soft-hearted does not mean you have not been a warrior.
The woman who knows herself knows her heart is a wild forest that hosts many woodland creatures.
You must understand: they fear you. There is nothing scarier in their minds than a girl who knows the power of her flames.
There is nothing wrong with the love that naturally wears away. That is the kind of love that beats at your bones.
I hope you rise up from the depths when you have been given the gift of survival.
The idea that we are so capable of love but still choose to be toxic.
Your heart of precious things, they dance at the place where your bones meet.
Do not bother holding on to that thing that does not want you.
You have to stop romanticizing your past to love your future.
People go but how they left always stays.
Loneliness is a sign you are in desperate need of yourself.
The monsters were never under my bed. Because the monsters were inside my head.