Klaus Schwab Quotes: Wisdom from the Founder of the World Economic Forum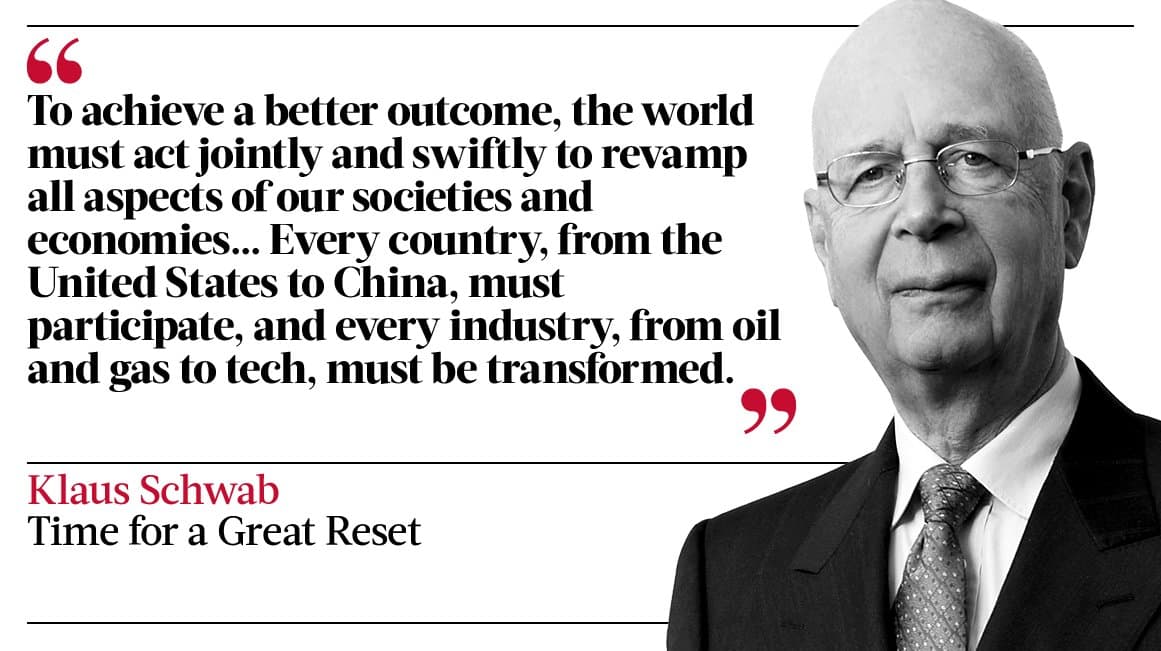 The more complex the world situation becomes, the more scientific and rational analysis you need.
In the future, the most successful are those that are capable of creating a synthesis out of plurality.
Until we get our ecological act together, our attempts to feed the rest of the world's population are bound to fail.
We have to live up to the fact that the Fourth Industrial Revolution is a fact, not just a buzzword.
We must rethink our traditional notions of capital to include all the elements – shared trust, shared values, shared purpose – that truly matter to people.
Capital is being superseded by creativity and the ability to innovate – and therefore measure – creativity and innovation.
We have to ensure that globalization benefits everyone, not just those at the top.
In a volatile and uncertain world, we need a completely new approach to governance.
We stand on the brink of a technological revolution that will fundamentally alter the way we live, work, and relate to one another.
If we are not connected to nature, we will not fight to save it.
Change is not a threat, but an opportunity. Survival is not the goal, transformative success is.
Our current economic systems have become addicted to 'growth at all costs', as measured by Gross Domestic Product (GDP). They assume that GDP growth is synonymous with increased wellbeing and prosperity. However, this approach has led to growing inequality, environmental degradation and increased social tensions.
The purpose of professional life should not be limited to serving one's own interest, but must go beyond to contribute to the well-being of society.
It's in the nature of technology to be neither good or bad; the key questions are how it's used, who uses it, and for what purpose.
In the end, the objective of a leader should be to strengthen the resilience and adaptive capacity of their people and institutions.
Nature invests in sustainability, so should we.
The global economy is not just interconnected; it is interdependent, so it only works when everyone works in a cooperative manner.
Technology can and should be a trust-enhancer, rather than a source of mistrust.
No matter how much a company cares about its stakeholders, if it fails to deliver a solid return to its shareholders, it risks losing access to capital.
The need for global cooperation has never been as underestimated and needed as it is today.
Globalization makes us more vulnerable to the downsides, but it also brings unprecedented potential for cooperation and knowledge-sharing.
In this new world, it is not the big fish which eats the small fish, it's the fast fish which eats the slow fish.
The most striking difference between modern, knowledge-based societies and traditional societies rests in their ability and capacity to create, diffuse, and process knowledge.
Digital technology empowers consumers to seek out information for themselves.
No company, small or large, can win over the long run without energized employees who believe in the mission and understand how to achieve it.
We need institutions that are inclusive and equipped to listen to these voices.
People coming together as a community can make things happen.
In an increasingly demanding world, it is neither feasible nor desirable to attempt to shield people from change. Rather, it is more important to build resilience into the global system.
We must build societies that work for all people, not just the fortunate few.
Globalization and the Fourth Industrial Revolution require society to be agile in the face of change.
We should act as 'Trustees' of Planet Earth.
In the face of unprecedented environmental challenges, it is not enough to preserve the status quo. Everyone, from individuals to businesses to governments, must do their part to create a sustainable future.
We need a new kind of capitalism, a kind that values economic, social, and natural capital in equal measure.
Change is not a threat, but an opportunity. Survival is not the goal, transformative success is.
We need a reskilling revolution to adapt our workforce for the future.
At the heart of any good business strategy is a great value creation model grounded in sound economics.
It?s not the strongest businesses that survive, but those most adaptable to change.