Inspirational Sayings for Baptism Cakes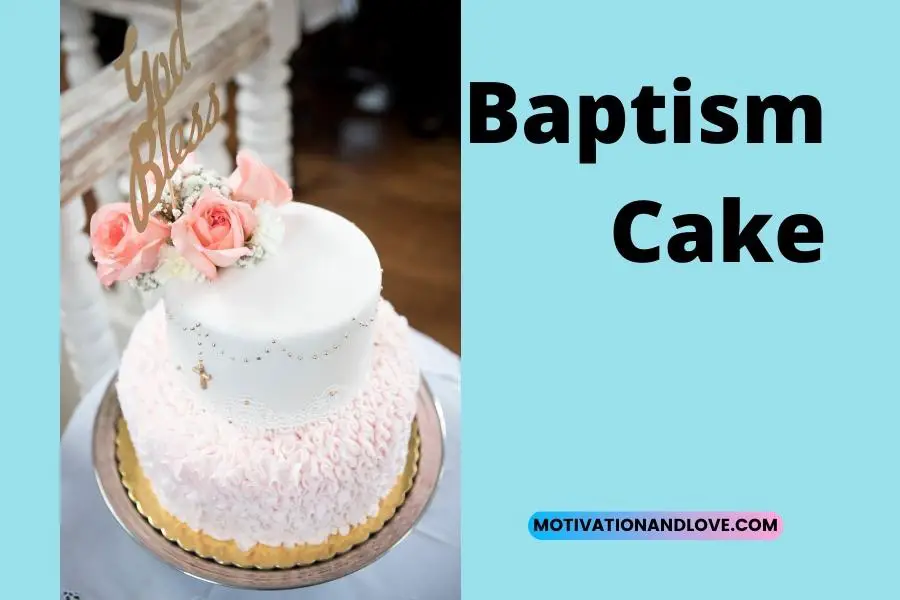 God's precious gift, welcomed with love.
A tiny angel sent from above.
Little hands, little feet, baptized in Christ, isn't it sweet?
Blessed by the grace of God.
Wrapped in God's love.
Sealed with faith in our savior's name.
May God's blessings shower upon you.
God's newest little angel.
A special day in God's holy light.
Angelic Blessings on your Baptism Day.
New life in Christ, a joy to behold.
Guide this child on their spiritual journey.
Washed in faith and filled with love.
A new creation in God's loving grace.
Bright Star in God's family.
God's love is as sweet as this cake.
Baptized in love and faith.
Shining in the light of God.
One small step in faith, one giant leap in the kingdom of God.
A baby is a blessing, a gift from heaven above.
Sweet as a lamb, welcome to the fold.
Touched by God's grace on this special day.
Sprinkled with blessings from God.
May your life be filled with blessings as sweet as this cake.
May your journey in faith be sprinkled with love and blessings.
Baptized in Grace and Guided by God
A New Journey in Faith Begins Today
God's Precious Gift
Blessed with Love and Faith
Washed in Water and in the Word
Showered with Blessings from Above
Growing in Grace and in God's Love
Walking Beside Jesus Always
Delivered into God's Loving Arms
Divinely Blessed and Protected
Showered in Love and Holy Water
God's Newest Angel
Wrapped in God's Endless Love
A New Star in God's Sky
God's Love is a Forever Promise
Our Little Miracle is Now God's Little Miracle
Nurtured in Faith, Love, and Grace
Marked with the Cross of Christ Forever
Holy and Beloved Child of God
Bathing in the Light of Christ
Graced with the Spirit of God
Cleansed, Blessed and Loved Beyond Measure
Little Hands, Big Blessings
Baptized in the Light of the Lord
This Little Light of Mine, I'm Going to let it Shine
Blessed by the Grace of God
Little Miracle, Big Blessings
God's Precious Gift
Welcome to the Flock
Baptized in Faith and Love
Showering Blessings on Our Little Angel
Bathed in God's Love
Illuminated with Grace
Child of God, Now and Forever
Sprinkled with Blessings
Guided by Faith, Kept in Love
A Star in God's Universe
God's Little Lamb
Showered in Holy Love
Crystals of God's Blessings
Cherished Gift from Above
A Journey in Faith Begins
Swaddled in God's Grace
Washed in the Waters of Faith
Newly Baptized, Forever Blessed
Marked with the Sign of Faith
Under His Wing, Forever
Blossoming in God's Garden
Sealed by the Holy Spirit
Baptized in Angel's Tears
Adorned with Blessings from Above
Sealed with God's Loving Embrace
Our Little Drop of Heaven
From Water Springs New Life
Following the Path of Righteousness