Creative and Inspiring Sayings for Your Tumbler Cup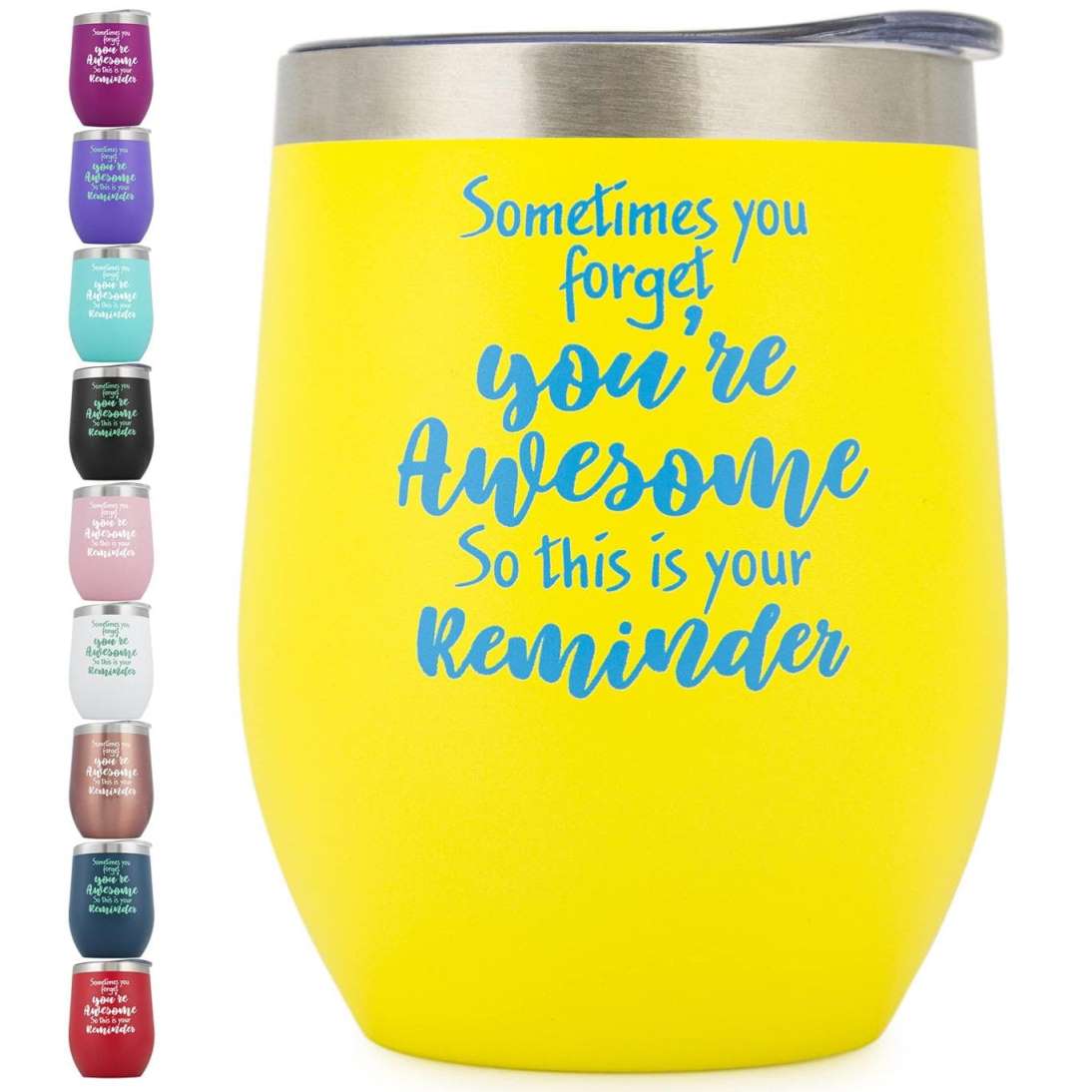 Sip happens.
Caffeine and kindness.
Espresso yourself.
Decaf? No thanks.
Stressed, blessed, and coffee obsessed.
Life happens, coffee helps.
Hot mess, strong coffee.
Cup of ambition.
Coffee because adulting is hard.
Fuelled by caffeine and dreams.
Too much Monday, not enough coffee.
Brew-tiful mornings start with coffee.
Drown your troubles in coffee.
Sip me baby one more time.
Steep calm and carry on.
My blood type is tea.
Give me tea or give me death.
Drink tea, read books, be happy.
This is my cup of care. Oh look, it's empty.
All things are possible with coffee.
Stay humble, work hard, be kind ? and take coffee.
Wake up and smell the inspiration.
Coffee: because hibernation is not an option.
Tea is my therapy.
All you need is love and a good cup of coffee.
Drinking tea, minding my own business.
Sip back and relax.
Tea is always a good idea.
This tea is my cup of sanity.
With enough coffee, I can dress myself and use my grown up manners.
Sippin' on Sunshine.
The tumbler of champions.
Keep calm, sip on.
Coffee, then adulting.
Stay hydrated, stay fabulous.
Fuelled by caffeine and dreams.
Life happens, coffee helps.
Still hot at room temperature.
I like my coffee dark like my humor.
This drink, sponsored by determination.
Hydrate and dominate.
Drink in style, spill with grace.
Energy loading… please wait.
Always classy, never trashy, and a little bit sassy.
Liquid therapy.
Sipping my way to success.
Tumbler- the adult sippy cup.
Caffeinated and ready to roll.
Like a boss.
Tea is my hug in a mug.
Hydrated AF.
Emergency sanity kit.
Don't be a mug; choose a tumbler.
One sip closer to Friday.
Running on caffeine and kindness.
This isn't coffee in my cup; it?s magic potion.
Decanted nectar .
I?m just a sip away from brilliant.
Yes, it's decaf. No, I'm not joking.
Be the energy you want to attract.
Sip with style, shine with grace
Hydrate and Conquer
Drink Up, Buttercup
Happiness in a Cup
Caffeine Queen
Sippin' on Sunshine
Wake Up & Be Amazing
Sip, Savor, Repeat
Stay Hydrated, Stay Fabulous
Savor Every Sip
Sip, Relax, Enjoy. Repeat
Energy in Every Sip
Drink Well, Live Well
Pursue Your Hydration
Wake, Pray, Slay
Stay Cool, Keep Sipping
A yawn is a silent scream for coffee
Savor the Flavor, Sip the Joy
Tea-riffic Sips Ahead
Love at First Sip
Destress Express: Sip by Sip
Hydrate with heart, hustle with soul
One more sip of happiness
Sips don't lie
Choose water, Choose life
Coffee, because adulting is hard
Drink Good, Feel Good
Life is short, make every sip count
Fuel for the Soul
Chill, Sip, Repeat