Charming Popcorn Sayings For Gifts: Add a Crunch to Your Surprise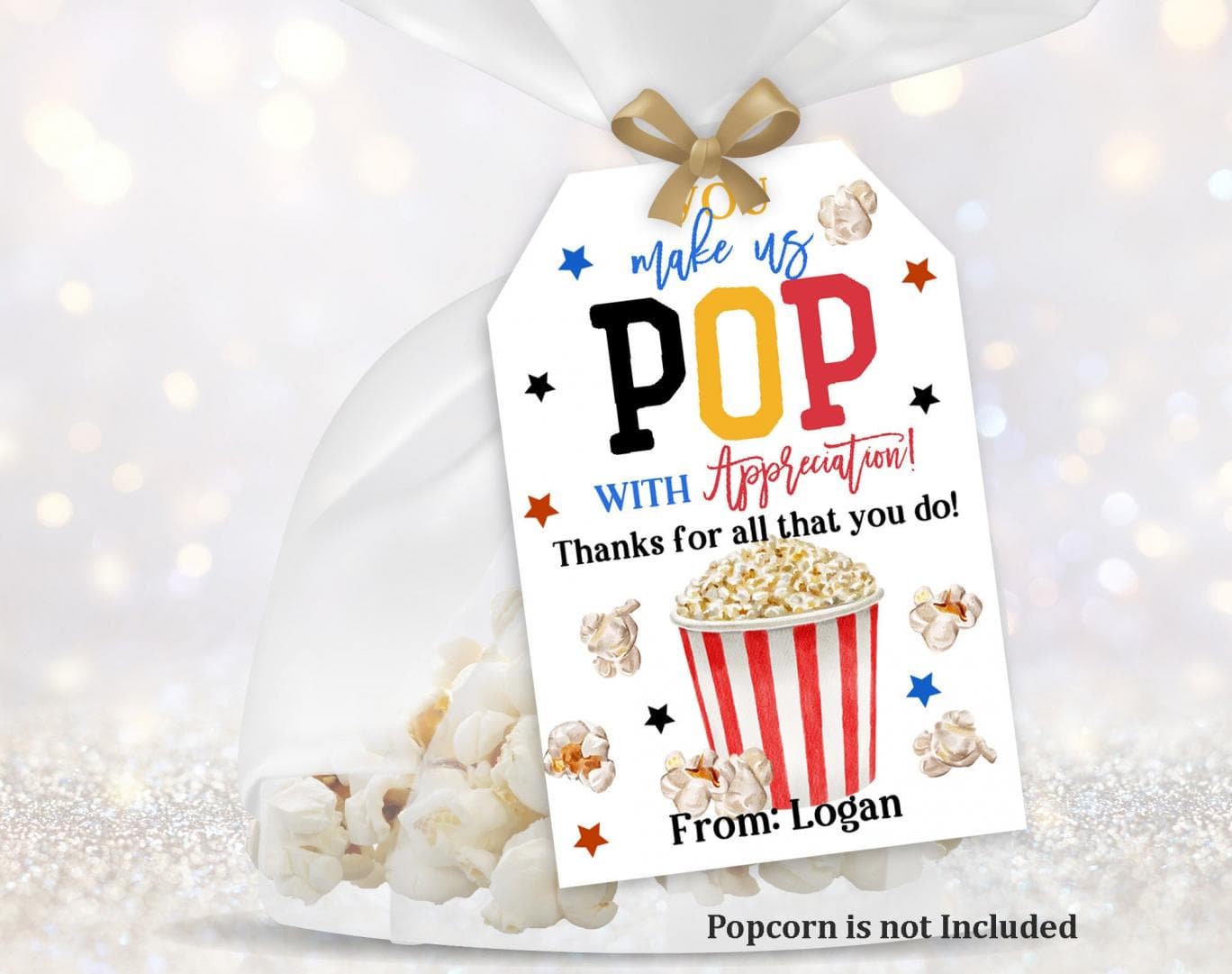 Life is salty, but with you, it's sweet like popcorn.
You pop my heart every time, just like popcorn!
Just poppin' by to say you're spectacular!
You make my heart pop with love!
Our love pops greater than popcorn!
When it comes to friends, you're 'poppin' amazing!
Pop open some happiness and enjoy the taste of life!
Thanks for adding pop to my life!
Bursting with love for you, just like a kernel of popcorn!
You're poppin', and I?m not just talking about the popcorn!
Time to pop the fun… enjoy this!
You had me at popcorn!
Pop, Fizz, Clink! Celebrate with a popcorn drink!
Life is a popcorn journey, hop in and enjoy the ride!
Popcorn, just like you, lightens up my day!
Spread love as fast as popcorn pops!
Every pop of this popcorn is a sparkle of joy from me to you!
Hope your day is as poppin' as this popcorn!
Our love is like a kernel, small until it's popped open.
Buttered up and popping with flavor, that?s you!
Follow your dreams, they know the way… to the popcorn!
Popping in to say you're amazing!
Life is salty but with you, it's sweet like caramel popcorn!
This might sound corny, but you're butter than the rest!
Just like popcorn, you make the good times pop!
To my pop-ular friend, your kindness is never corny.
Our friendship is like popcorn – warm, comforting and always a good idea!
Popcorn for your moments of pop-timism!
Keep calm and toss the popcorn!
You're a-MAIZE-ing, just POP-itively exceptional!
Our love is like popcorn: it just keeps popping up!
Popcorn: because every kernel of effort you've put in deserves to be celebrated!
Popcorn: the perfect companion for your next binge-watch!
A little crunch to brighten your day!
Here's some popcorn to add a little pop to your day!
Shake things up, make them pop, just like popcorn.
Remember, the sky's the limit when you're popping!
Celebrate the unending pop of joy!
Popped to perfection, just like our friendship!
Once you pop, the fun won?t stop!
Stay popping, keep rocking!
Just Popping By to Say You're Amazing!
Life is Better with a Bowl of Popcorn!
Popped in My Mind, Had to Share Some Popcorn!
You Make My Heart Pop!
Pop Open Fun and Happiness!
Warm Wishes and Popcorn Dishes!
With You, Every Day is a Popcorn Day!
Happiness is Popping in Life Just Like Popcorn!
You're Poppin' Awesome!
Keep Calm & Pop On!
Popcorn Love, Made Just for You!
A Pop Above the Rest!
Buttery Love Popped in a Box!
A Little Crunch. A Lot of Love!
For Popcorn Lovers Only!
Popping Up With Good Vibes!
My Love for You Pops Like Fresh Popcorn!
To the One Who Makes My Heart Bounce Like Popcorn!
Pour on the Butter, You're Poppin' Hot!
Unpoppable Love, Like Our Favorite Snack!
A Popcorn Toast to Our Sweet and Salty Friendship!
You're the Pop to My Corn!
Bringing a Pop of Joy Your Way!
May Your Days be Popping with Happiness!
Let's Pop into the Movie Night Together!