Adorable and Sweet Sayings for Candy Canes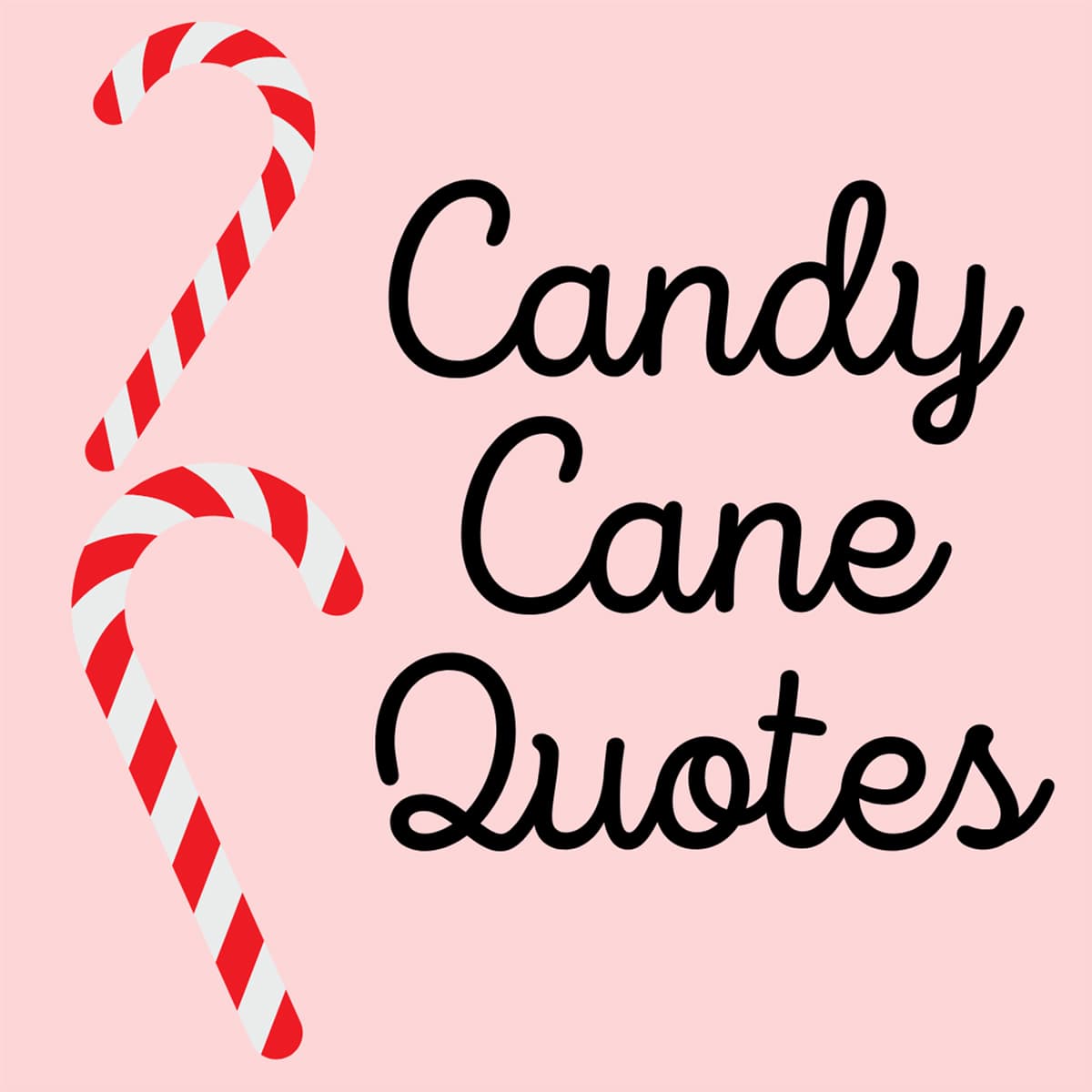 Get a ?peppermint? perspective!
You're 'mint' to be my friend!
Sugar and spice, you're everything nice!
Smile, life is 'mint' to be sweet!
Candy Cane Wishes and Mistletoe Kisses.
Life is 'mint' to be enjoyed!
Merry Can(e)dy Christmas!
Sending you a 'sweet' wave!
Peppermint power, spreading Christmas cheer by the hour!
Sweet stripes for sweet nights.
Warm Wishes Wrapped in a Candy Cane Hug!
Popping by to wish you a sweet holiday season!
Make a wish upon a candy cane!
Twist and shout, it?s what Christmas is all about!
Treat yourself to a little holiday magic!
Striped and sweet, a holiday treat!
Peppermint wishes for sugarplum dreams.
Life is sweet, just like this candy cane treat.
Sweet on the inside, cool on the outside!
Candy canes bring Christmas cheer, year after year!
Sweet moments, minty kisses.
Candy cane wishes and mistletoe kisses.
Savor the sweetness of the season.
Cane you feel the Christmas magic?
Making spirits bright, one candy cane at a time.
Striped with Christmas joy.
Can(e)d with love.
Just a sweet little something for your Christmas stockin'.
Life is short, make it sweet.
Find joy in the small things.
Peppermint dreams and sugarplum wishes.
Tis the season to be pepperminty.
Bite sized delights for frosty nights.
Candy is nature's way of making up for Mondays.
Spread love as thick as you would nutella.
Too much sweet? No such thing!
The joy of a candy cane shared.
Twirling in the winter wonderland.
A little sweet, a little minty, a lot festive.
Mint to be under the Christmas tree.
Wishing you a sweet and happy holiday.
Sugar and spice in every bite!
Winter's delight, sparkling bright.
Cane you feel the joy?
A pinch of cheer, wrapped in red and white.
Tis the season to be sweet.
Candies with a twist.
Wrapped up in holiday bliss.
Striped with sweetness and holiday shine.
Bring a smile, one cane at a time.
Peppermint delights, winter nights.
Hang some sweetness on your tree.
Twist and shout, holiday's about!
Sweet candy canes all in a row, let the holiday spirit grow.
Candy canes and Christmas cheer, spreading love and joy this year.
Peppermint wishes and mistletoe kisses.
Bend me, twist me, any way you please – I'm full of holiday cheer and ready to please!
Hang the sweetest memories on your Christmas tree.
A taste of joy, a twist of love.
The sweetest memories are made with you.
A swing of cheer, in a candy cane year.