Witty and Clever Cheese Board Sayings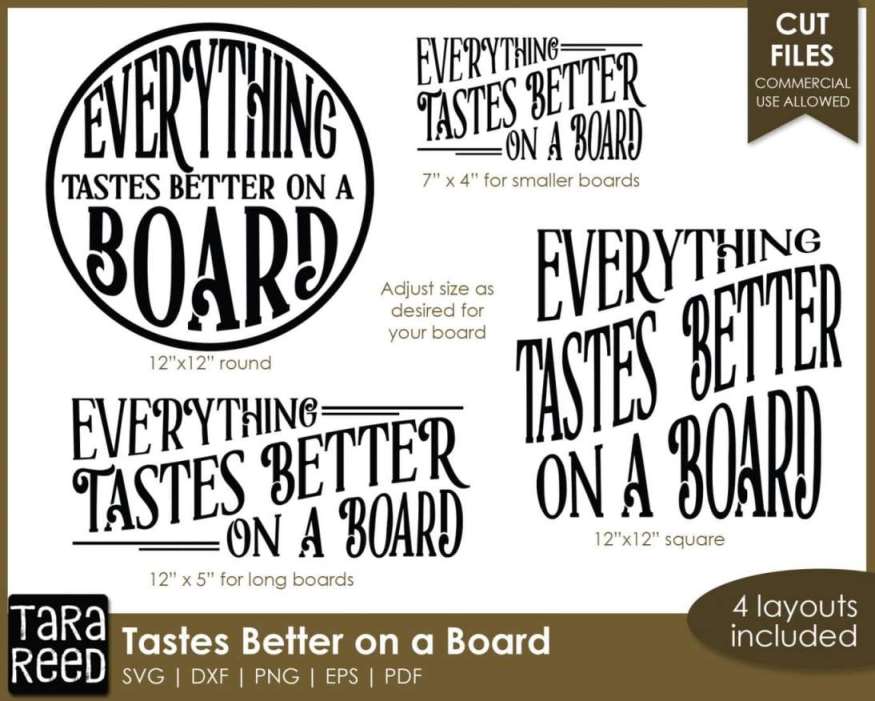 Brie mine, forever.
Life is Gouda.
Cheese, wine, and friends must be old to be good.
Savor the Flavor.
Age is of no importance unless you?re a cheese.
Feeling Grate!
Spread love as thick as you would spread cheese.
No Whey That's Good!
Cheese?the old milk's leap towards immortality.
In Queso emergency, eat cheese.
Cheddar Off Sooner.
Life is too short for fake cheese.
Cut the cheese but hold the judgement.
Better Cheddar than Never.
Behind Every Good Charcuterie Board is a substantial amount of cheese.
Say cheese and thank you.
In a world of Kraft, be a specialty cheese.
Being cheesier is always better.
Cheese is milk?s leap towards immortality.
Sweet dreams are made of cheese, who am I to dis a Brie?
Keep Calm and Eat More Cheese.
Life?s pretty cheesy, but it gets Feta.
Every cheese board could use a little more Cheddar.
You feta believe life is good with cheese.
You gouda brie kidding ? this board?s amazing.
Feeling grate, being cheesier.
Brie-lieve in the power of cheese.
Not having a gouda time? Add more cheese.
It takes a lot of balls to make a good cheese.
Cheese. Because adulting is hard.
Aged to Perfection
Cheese – the Ultimate Comfort Food
Life is Great, Cheese Makes it Better
Say Cheese!
Cheeses of the World, Unite!
Cheese – the Secret Ingredient of Happiness
This Plate is Grate!
Find Yourself in Every Slice
Happy Cheese, Happy Life
A Wheel of Delight
Havarti Party!
Sweet Dreams are Made of Cheese
You Gouda Brie Kidding Me!
You Feta Believe it's Delicious!
Sweet Cheesus!
The Gouda, the Bad, and the Cheesy
Slice, Slice Baby!
It's Not Easy Being Cheesy
Brie Mine
You're the Cheese to My Macaroni
Cheese is My Love Language
Life Needs More Cheese & Wine
All You Need is Love and Cheese
The Truth is in the Brie
Gouda Vibes Only
Living the Gouda Life
Make America Grate Again!
Cheese, the Answer to Everything
Life is a Combination of Magic & Cheese
Feeling Grate & Full of Brie
Stilton My Heart
All?s Fair in Love and Fromage.
Age doesn't matter unless you're cheese.
Sweet dreams are made of cheese.
Too Gouda be true.
Cheese is (feta) in our hearts.
Can?t Brie without you.
Spicing up life, one cheese at a time.
Havarti Parti.
The secret ingredient is always cheese.
Say cheese! And wine, say wine too.
Cheese makes everything better.
When all else fails, there?s always cheese.
Grate to meet you, Cheese.
Cheese: the way to my heart.
More cheese please.
Life's better with cheddar.
What's grating, good looking?
Feeling grate, looking gouda.
Brie happy.
Cheese: A hug you can taste.
It's all about that cheese, 'bout that cheese.
Cheese is the answer. What was the question?
Cheesy does it.
Blue in the face, cheese on the place.
Say yes to cheese.
Cheese – the ultimate comfort food.