Tony Evans Quotes: Wisdom and Inspiration for Everyday Life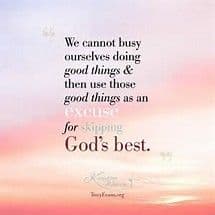 You can't grow without being uncomfortable. – Tony Evans
You can't see the whole path ahead, but there is usually enough light to take the next step. – Tony Evans
The cross is the place where all the wounds of sin are healed. – Tony Evans
Your feelings are a gift, but they become a problem when they drive you. – Tony Evans
God is God. He knows what we need. He knows what we're struggling with. He knows what we're going through. – Tony Evans
The best way to overcome temptation is to avoid it in the first place. – Tony Evans
Faith is acting like God is telling the truth. – Tony Evans
If you're going to keep company with Jesus, you have to get used to being misunderstood. – Tony Evans
The most impressive thing about you should be your spiritual maturity, not your age. – Tony Evans
Don't let your problems convince you that God is not good, but let God's goodness convince you that there is no problem too great. – Tony Evans
When you strain against life's struggles like a weightlifter, you exercise your faith and hope ? and they grow stronger. – Tony Evans
The anointing is not based on time, but on truth. – Tony Evans
The Bible is a treasure chest, so dig into it and you will find the treasures of God. – Tony Evans
Our destiny is not determined by the number of times we stumble but by the number of times we rise up, dust ourselves off, and move forward. – Tony Evans
Like a GPS system, God always knows where you are, even when you don't have any idea yourself. – Tony Evans
Procrastination is the arrogance of assuming God has given you another opportunity to do tomorrow what He asked of you today. – Tony Evans
God doesn't just want us to read His Word, He wants us to know it and live its truth. – Tony Evans
If you can worship God in the middle of your struggle, you are a threat to the enemy. – Tony Evans
Don?t magnify your problems, magnify your God?he?s got you covered. – Tony Evans
God's sovereignty binds our wandering heart to Himself and makes us stable in Him. – Tony Evans
What we need are not more 'successful' people, but more individuals who are devoted to becoming true servants of God.
It's one thing to be awakened to injustice, and another to be willing to be inconvenienced and interrupted to do something about it.
Faith is only as authentic as the action it produces.
Our view of God determines our life's course.
When we utilize the tools and methods of the world, we become dependent on them.
God can take mess and turn it into a miracle.
Believers are not consumers; we are contributors. We are the light of the world and salt of the earth.
What you magnify, you get more of.
Never measure God's unlimited power by your limited expectations.
A detour is a route that takes us on a different course to reach the same destination.
God does not ask our permission to do His will.
We do not trust God because we do not know Him, and we do not know Him because we do not spend time with Him.
When your life is the journey you've signed up for and not just the destination you dream about, you are living God's vision for your life.
The completion of your destiny will not occur apart from serving others.
The beginning of true freedom is not the freedom to do what you wish, but the freedom to do what you ought.
God uses dark and painful times in our life to bring us to a place of desperation and total dependence on Him.
By yourself, you're unprotected. With a friend, you can face the worst.
The cross we carry today prepares us for the crown we'll carry tomorrow.
Our joy does not depend on what happens on earth but on who resides in heaven.
Pain makes us change. When you avoid pain, you avoid change.
The only thing we take to heaven is what we?ve given away on earth.
God?s kingdom agenda for our lives exists whether or not we recognize it.
Faith is acting like God is telling the truth.
Your history doesn't have to dictate your destiny. God does.
When you're in the will of God, it doesn't mean you'll be exempt from trouble.
When God wants to do an impossible task, he takes an impossible individual?and crushes them.
Stop finding your value in your valuables.
Christianity is not a Sunday morning religion, it is a Monday morning lifestyle.
Sometimes God will deliver you from the fire, and other times God will make you fireproof.
Don?t let your hurt from the past punish your hope for the future.
Adversity is the bridge God uses to lead you to greatness.
The tragedy of life doesn't lie in not reaching your goal. The tragedy lies in having no goal to reach.
When you understand that life is a test, you realize that nothing is insignificant in your life.
You'll never be what God created you to be until you learn to see with eyes of faith.
Life is a theater so invite your audience carefully.