Bachelorette Koozie Sayings: Hilarious and Fun Phrases for Your Party!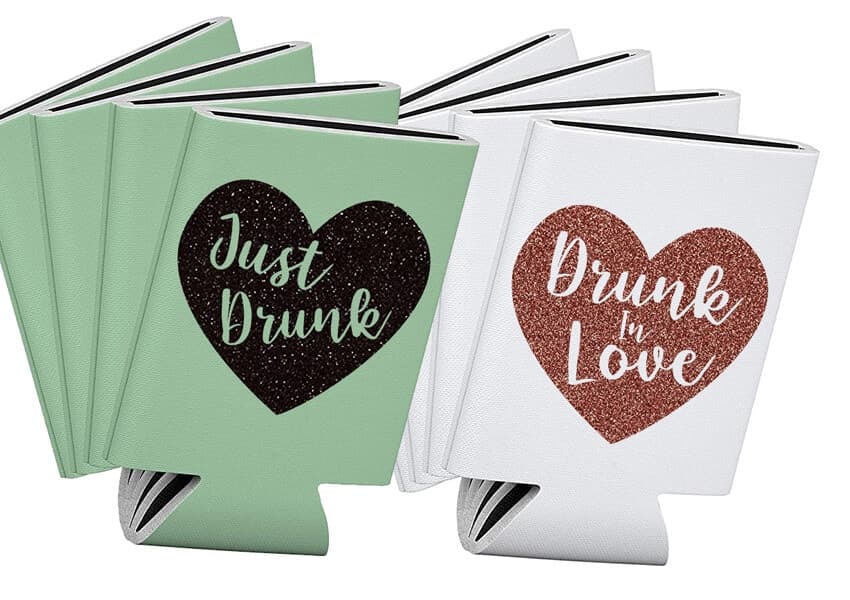 Last fling before the ring!
She found her catch, let's down a batch!
Raising hell before the bells!
Let the good times flow before she's wedded, yo!
Single tonight, bride tomorrow, drown the sorrow!
Nautical and naughty bachelorette party!
Brunettes to brides, we're always by your side!
Drunk in love and in the club!
Here's to a night we won't remember, with a bride we'll never forget!
Cheers to the future Mrs!
It's not the last ride for the bride. Just the wildest!
Keep calm and bachelorette on!
Sip happens, it's okay to wine!
No more bubbly for the bride-to-be!
Bride tribe sips it's the last ride!
Bottle popping, dance non-stopping, bachelorette party hopping!
Pop the champagne, she's changing her last name!
Trading her tail for a veil. Let's party like mermaids!
Feeling nauti at the bachelorette party!
He popped the question, we're popping bottles!
Love is in the air and we're full of spirit!
'Sip, sip hooray for the Bride's day!'
'She said Yes. Now it's time for some mess!'
'The Bride marches on, but tonight, we party on!'
'Shower the Bride, but first, cider!'
'Wine flies when you are having fun!'
'Drinks well with others, especially the bride-to-be!'
She got the ring, we got the drinks!
She's tying the knot, let's take a shot!
Cocktails and dreams- bachelorette team!
Last Fling Before The Ring
Single Tonight, Taken Forever
Sip, Sip, Hooray!
Brews before I Do's
Here's to love, laughter and happily ever after
Buy me a shot, I'm tying the knot
Pop the Bubbly, I'm Getting a Hubby!
Cheers to the future Mrs.
Raising Hell Before the Bells
Drinking Crew, Bridal Edition
It's My Party, and I'll Wine if I Want To
Keep Calm and Bachelorette On
My Last Ride Before I'm the Bride!
Let's Get Nauti
She Said Yaaas!
Good Girls Gone Bridal
Engaged AF
Keep Your Friends Close and Your Wine Closer
Last Sail before the Veil
She's Getting Married, So We're Getting Drunk
Sip Sip Hooray, Someone's Getting Married Today!
On Cloud Wine
Last Night Out Until Mr. Right!
Team Bride ? First in Friendship, First in Wine
Hit Me with Your Best Shot. We're Celebrating a Wedding, Not a Shot Clock!
Last fling before the ring
Raising hell before the wedding bells
He put a ring on it, now we drink
Here's to the future Mrs.
She's tying the knot, buy us a shot
Bachelorette support crew
Hen party essentials
Bride's drinking team
Bride tribe vibes only
Buy me a shot, I'm tying the knot
Mischief, giggles and lifelong memories
Sip sip hooray, she's getting hitched today
Bride's brew crew
Here for the Bride?s last ride
Let's get nauti before the knot
My last sail before the veil
One more pour before she's a Mrs. for sure
Bachelorette bash in progress
Bride's last ride before she's the bride
Party now, adult later
Kiss the single life goodbye
Pop the champagne, she?s changing her name
Cheers to the future Mrs.
Bride's last bash, better make it a splash
One last toast for the soon-to-be host